An outdoor fire pit is a fireplace set outside to build fires of the home while the outdoor fire pit cover is what encloses that entire fire pit. They give an atmosphere of warmth and give you proper time to converse with your loved ones at the backyard.
Still, they decorate the outside part of the house. Once you invest in a fire pit, you need to cover it as a way of protecting it from outside elements and enjoy its service for a long time.
Why Do We Need An Outdoor Fire Pit Cover?
When you purchase and install a fire pit for the outdoors, it is essential that you also protect your investment and consider purchasing an outdoor fire pit cover. Why is it important to have an outdoor fire pit cover?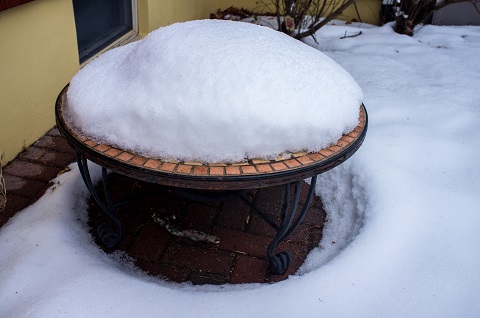 An outdoor fire pit cover protects your fire pit from being exposed to the harsh outdoor elements. Snow and rain especially, may interfere with its functioning causing expensive repairs over time. Continuous rain and snow could also cause discoloring, cracking, and rusting of the bowl itself.
Again, it is essential for keeping your bowl free of debris such as leaves, dirt, or even grass. If you are considering a gas fire pit, a build- up of caked dirt over time could clog pipes and even compromise its safety. All in all, an outdoor fire pit cover keeps the fire bowl dry until the next time you want to put on the fire.
Style and Types

Fire pit covers come in different types and styles to cater for all types of fire pits, small and large. For the vast majority of fire pits, there are two types of shapes.
The popular round pit needs to be measured in order to get the right size of cover. All fire pit covers for round fire pits are measured by the diameter of the furthest point of the pit.
Also, don't forget to take into account the height of the fire pit that you wish to cover as this will help prevent unsightly overhangs. If the cover touches the ground, it could collect dirt, accumulate pools of water and moisture could even seep into your fire bowl rendering the whole purpose of the cover useless.
Another popular fire pit shape is the square. Measuring the cover for a square fire pit must be made along the length and width of the fire pit. Add a few extra inches to ensure that the fire pit can be fully covered. Finally, don't forget to also measure the height.
Materials Used
All fire pit covers are supposed to be waterproof. However, some covers can be made with a thin sheet of PVC. While PVC covers can be cheap, just be wary that they might not last as long since PVC can crack and flake over time when exposed to very low temperatures, or even under extremely hot weather.
The majority of outdoor fire pit covers are made of a vinyl layer on the outer side for the purposes of waterproofing. Better ones are reinforced with polyester netting backing to ensure that it endures all kinds of temperatures.
Covers with reinforced netting are also easier to fit over the fire pit, enabling you to stretch the cover snuggly over the entire circumference of the bowl. Some fire pit covers come with a drawstring plus a toggle, which gives a perfect fit over the fire pit and secures it from strong winds that may blow away the cover if is not well fitted.
Price range
Prices for fire pit covers are sold based on the material used and the size of the fire pit to be covered. Outdoor fire pit covers have a price tag ranging from $14.99 upwards. For, instance Jelani water-resistant grill fire pit cover which fits up to 21″ and made by Freeport Park costs $56.99.
Conclusion
Outdoor fire pit covers are as essential as the fire pits themselves, and when used appropriately, they can give your cherished fire pit a longer life span. Whether your fire pit is in a good condition or a bad one, it still requires a cover. Don't forget that the cover will bear all the harsh weather elements, and when it comes time to replacing, it is cheaper to replace the fire pit cover, than it is to replace your fire pit.
These covers come in different sizes, styles, types and price point to suit your budget. When covering the fire pit, ensure that the cover is covering all surface areas. Be wary that placing the cover over a warm fire pit could severely damage it. So wait until the fire pit cools off, which could probably be the next day.
To check out the range of outdoor fire pit covers, visit our catalog.
---
Readers also like…
Outdoor Gas Fire Pits